I've been seriously interested in photography since getting my first single-lens reflex camera as a teenager in the 1960s. Following a 30 year career in electronics engineering, I have resumed a dedicated intense interest in photography again. My focus is mainly concentrated in three areas; botanical studies, river related nature photography, and portraits of jazz musicians in performance.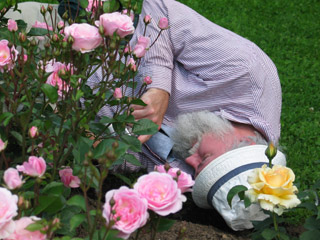 I have recently become a jurored member of the New Hampshire Art Association. My work is on display at the NHAA gallery in Portsmouth, at the Bagelry in Durham, The Blue Moon health food store in Exeter and the gift shop at Fuller Gardens.
Beginning in 2001, I have spent extensive time photographing the Fuller Gardens in North Hampton ,
NH . My photographs appear on their website and their gift shop sells a selection of my prints and notecards of these flower images. The floral paintings of Georgia O'Keeffe have certainly been an inspiration for some of my close-up work.

I have also extensively photographed several other gardens and arboretums including Prescott Park in Portsmouth, NH and Maudsley State Park in Newburyport, MA.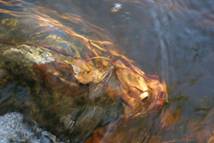 I am a lifelong steward of the Lamprey River which runs through my back yard, and I have been active in conservation efforts that have resulted in its designation as a national Wild & Scenic River under the auspices of the National Park Service. I am fascinated by capturing the texture of moving water and have been experimenting for several years with different ways of representing the subtle beauty of reflection and refraction of water in all seasons, and the interactions of water and ice in the winter.
My third major interest comes out of my love of jazz and the musicians who create it. Jazz
musicians have a deep emotional connection with their music. Nowhere is this more evident than in live unrehearsed musical performance in the intimacy of a small nightclub setting, where musical creativity is inspired and energized by the complex evolving interactions that develop between the musicians, enhanced by their close relationship with the audience. For the last four years I have been working to capture this emotion and energy in black and white ambient-light photographs of these musicians in live performance, in large part at the Press Room on Daniel St. in Portsmouth . My work has received acclaim from many of the musicians that I have photographed and appears on several web sites and CD albums. I presented selections of this portfolio in a talk titled "In the Moment – Capturing Live Jazz Performance" on April 19th of this year at the Exeter Library at the request of the Seacoast Jazz Society as part of their 2005 lecture series.